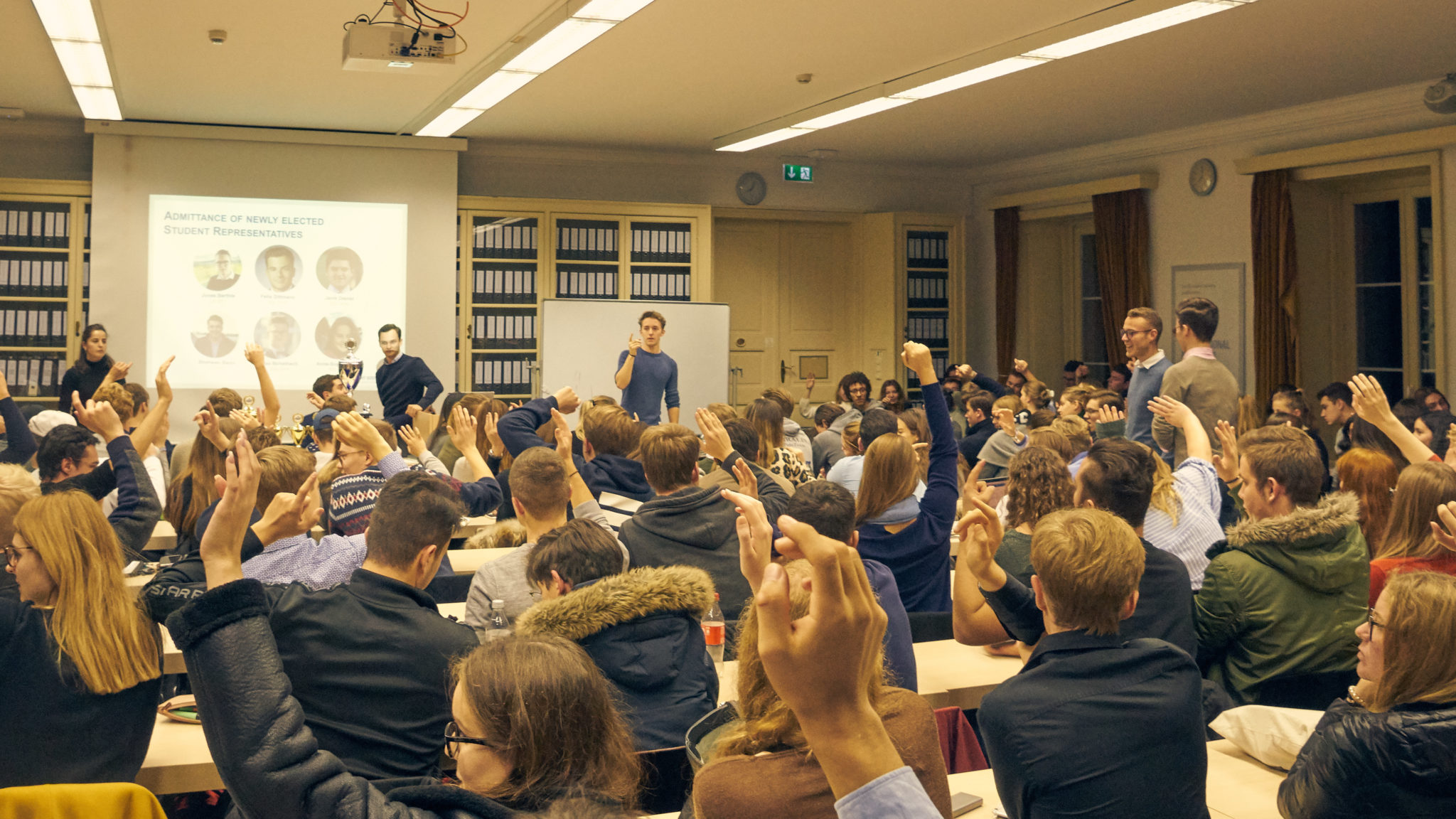 Invitation: General Assembly Spring Term 2019
Dear fellow students,
It is our pleasure to invite you to the upcoming General Assembly this Spring Term 2019. The General Assembly will take place in N1 (Campus Schloss) on Wednesday, 27.02.2019, at 7:30 PM.
In this assembly we are dependent on the entire support of the student body. We will use years of experience to adapt and reform the PACE system to our needs. Together with our friends from the EBS Symposium, the EBSpreneurship Forum, the student representatives from the Law and Business School, we have defined the current problem and will propose a solution. This proposal will be presented during the General Assembly and will be open to election by the student body.
We will also be able to welcome "James Consulting" as part of the association after long negotiations, provided we get the necessary majorities by the student body. Last but not least, we will introduce a new status, called "Initiative of the EBS Student Body" parallel to the Ressort system which will guarantee the flexibility and sustainability of the EBS Student Body.

The upcoming General Assembly is therefore of fundamental importance for the strategic orientation of the EBS Student Body in the coming years. We look forward to an open exchange, objective discussions and exciting decisions.
We also look forward to updating the status of the student body's projects and informing you of any new developments.
On behalf of all student representatives I am looking forward to welcoming you at the upcoming and for me last General Assembly.
Janik studies General Management in the last year of his bachelor's degree. He has been a student representative at EBS since the first semester. He is mainly responsible for the education and congress Ressorts and represents the students in the Senate.