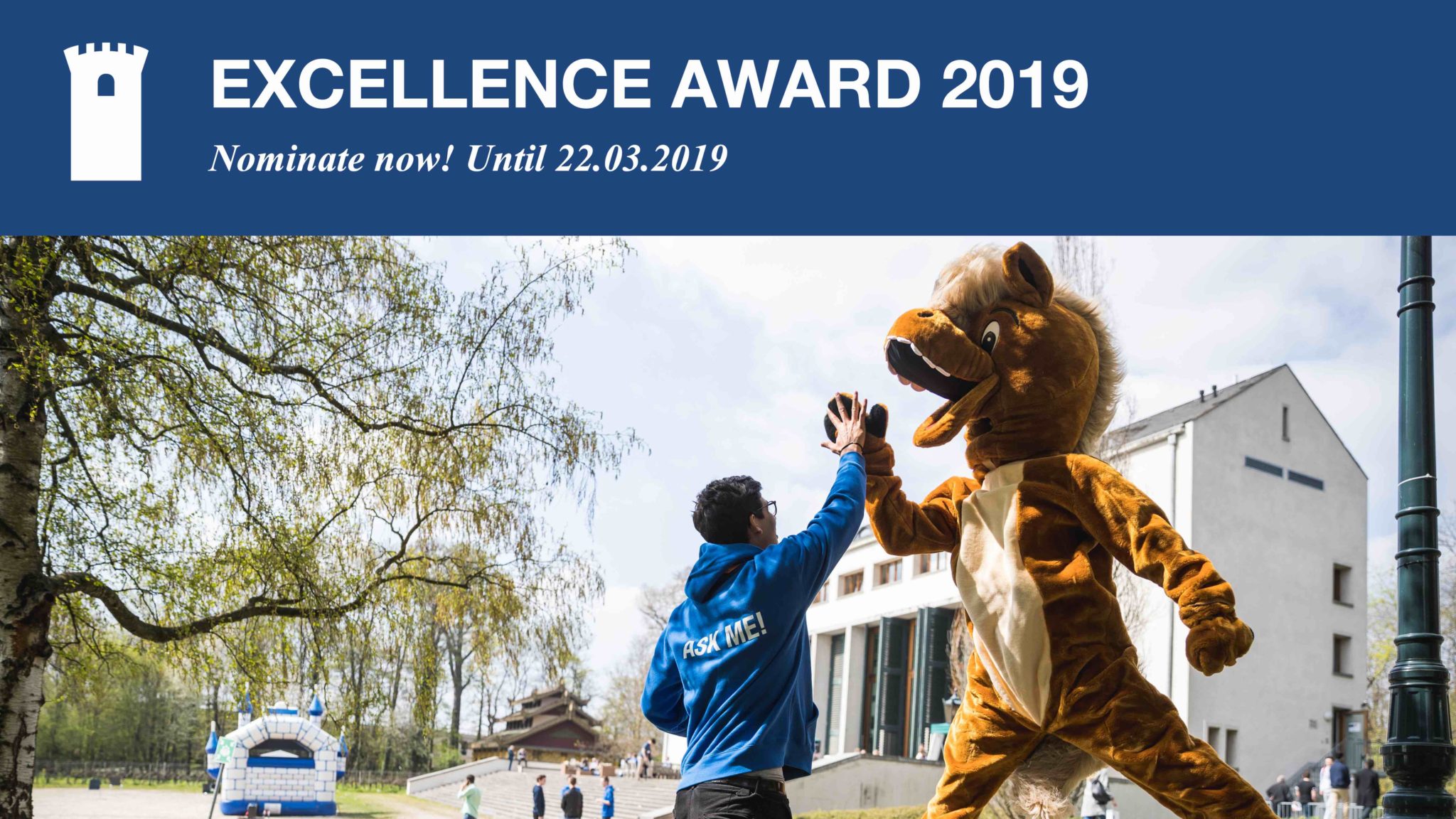 Excellence Award 2019: Nomination Period has begun
The student body annually awards the Excellence Award in the categories "classroom excellence" and "service excellence". Until 2019, these were only awarded at the Business School. Starting this year, the prizes will also be awarded at the Law School.
From now on, you are able to nominate lecturers and service staff until 22.03.2019. Please nominate at least one candidate for each category that you believe is the best person to receive the Excellence Award.
The voting will be afterwards.
More about the awards themselves
Classroom Excellence
The student body award for classroom excellence is given to lecturers who demonstrate an exceptional level of commitment. These professors and lecturers guide students in their personal development and share their knowledge in a particularly effective manner. They provide extensive support even outside of lectures.


Service Excellence
The student body award of service excellence is given to those staff members whose commitment exceeds the pursuit of their formal responsibilities. They invest substantial additional time and resources to offer advice and support to our students. These employees shape university life at EBS in the spirit mutual respect and support.
Janik studies General Management in the last year of his bachelor's degree. He has been a student representative at EBS since the first semester. He is mainly responsible for the education and congress Ressorts and represents the students in the Senate.